About the Freightweek Sustainability Awards 2024
FREIGHTWEEK is a Global Industry leading publication with a very substantial worldwide circulation in both digital and print formats including the hugely popular website (www.freightweek.org) The title covers all modes (multimodal) and the very latest news from the Industry; including latest technology, articles, company profiles and business opportunities within the logistics sector as well as weekly newsletters.
SUSTAINABILITY AND FREIGHTWEEK have been synonymous for many years; and Freightweek has been at the forefront in helping to lead the logistics Industry to a more Sustainable Future.
Business sustainability is often defined as a way companies manage their financial, social and environmental risks, obligations and opportunities. This is sometimes referred to as people, profits, and planet – and process.
The World Council for Economic Development defines sustainable development as meeting "the needs of the present without compromising the ability of future generations to meet their own needs".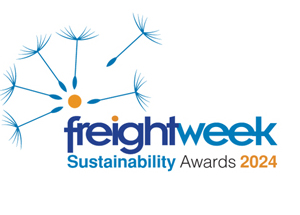 Richard Broom. CEO
Freightweek Sustainability Awards